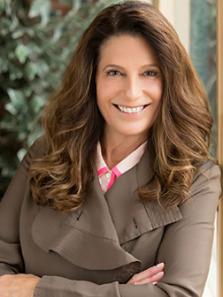 Karen D. McGhee
Owner / Realtor®
ABR, SFR
Avenues Boutique Real Estate
Avenues Boutique Real Estate
9233 Park Meadows Drive
Lone Tree, Colorado 80124
Avenues Boutique Real Estate is a boutique brokerage focused on innovative marketing techniques and design, utilizing timely information and collaboration through social media and technology. We are committed to each of our clients' unique situation and needs for homeownership. The home selling and buying process is emotional and can feel a little daunting. Today's sellers and buyers need a trusted resource that listens and guides them through each step of the complex world of real estate. The emotional connection we have with our clients evokes trust in knowing they have the benefit of our extensive knowledge to assist them.
Avenues Boutique Real Estate was established by Karen McGhee in order to have the freedom to provide customized innovative marketing, design and services for each client's unique needs and goals. Karen meets with her clients, answers questions, and listens. Together they decide which avenue is the best to move forward.
A little more about Karen...
Karen has 32 years of well rounded real estate experience. She started out working in Title Insurance as a processor, then moved up to a real estate closer. Karen learned how to correct issues and the requirements needed to provide clear title to a property. In the early years, after moving on and obtaining her real estate license, she worked with a variety of real estate agents as their transaction coordinator. This experience was invaluable for gaining more knowledge about the real estate process and issues that can arise. Karen was asked by her managing broker of a major real estate company, to make sure all the agents' office files were compliant for the Real Estate Commission. She also headed up the Education Committee, helped set up the Relocation Program, and was part of the Agent Leadership Council. Fellow colleagues on the Council elected Karen to attend and be a part of the National Leadership Council, to promote the needs of Colorado agents to corporate leadership.
Known by clients and colleagues alike for her perseverance, professionalism and attention to detail. Karen is an Accredited Buyer's Representative and a Short Sale Foreclosure Resource. She also takes care of her relocation clients by referring qualified brokers to them when a client is ready to move out of state.
Karen has two grown children living in the metro area, along with a 5 year old grandson. She and her rescue dog Harper love walking and hiking the trails in Douglas County and in Denver's foothills.
Avenues Boutique Real Estate specializes in working with first time homebuyers, relocation, moving up and downsizing buyers and sellers, luxury homes, new construction, and investors.
The Avenue Home is as Unique as You Are.